Grab The Games: Serious Sam 4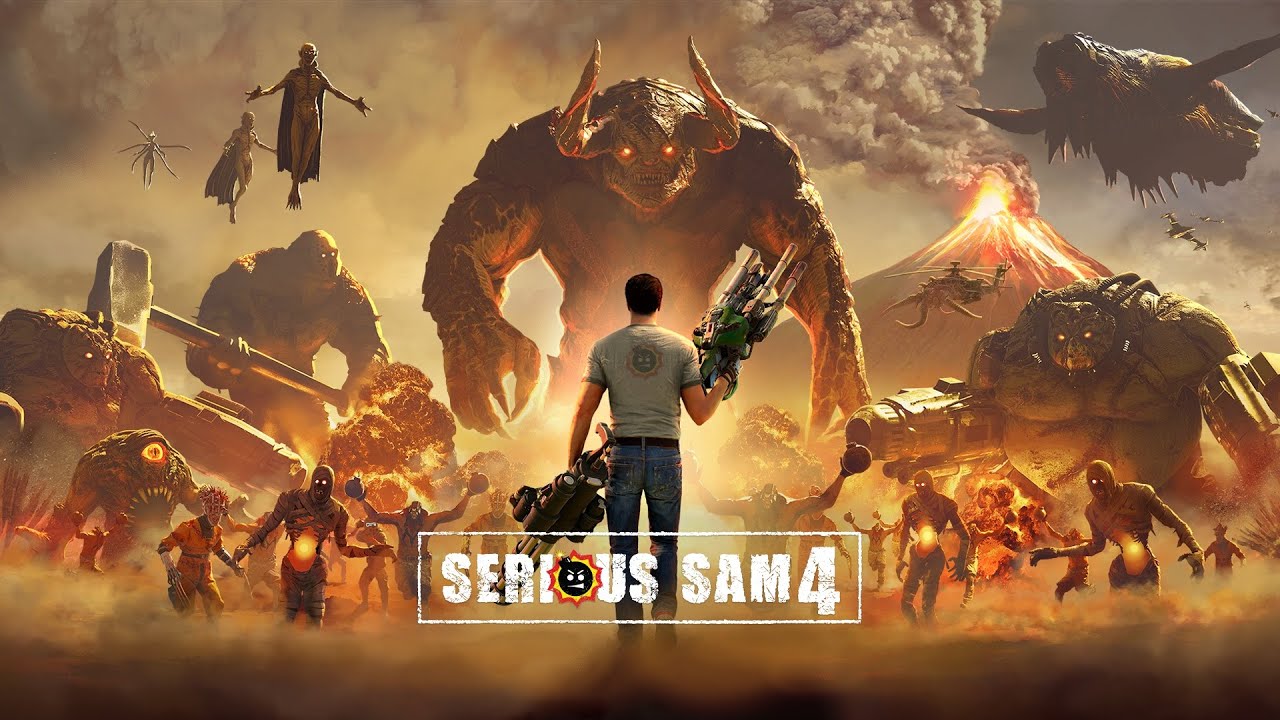 Another day, another review for our fans. Today, I couldn't be happier not only that we have the opportunity to review the next installment in an already fantastic franchise and see if it can pass the test of time and create a legacy as good as its predecessor, but also that we are going to present why this title is as fresh as it sounds! But what is this game? Is it worth the hype? Well, stick around and read our review before anything else. Let's start by mentioning a few things about the game itself.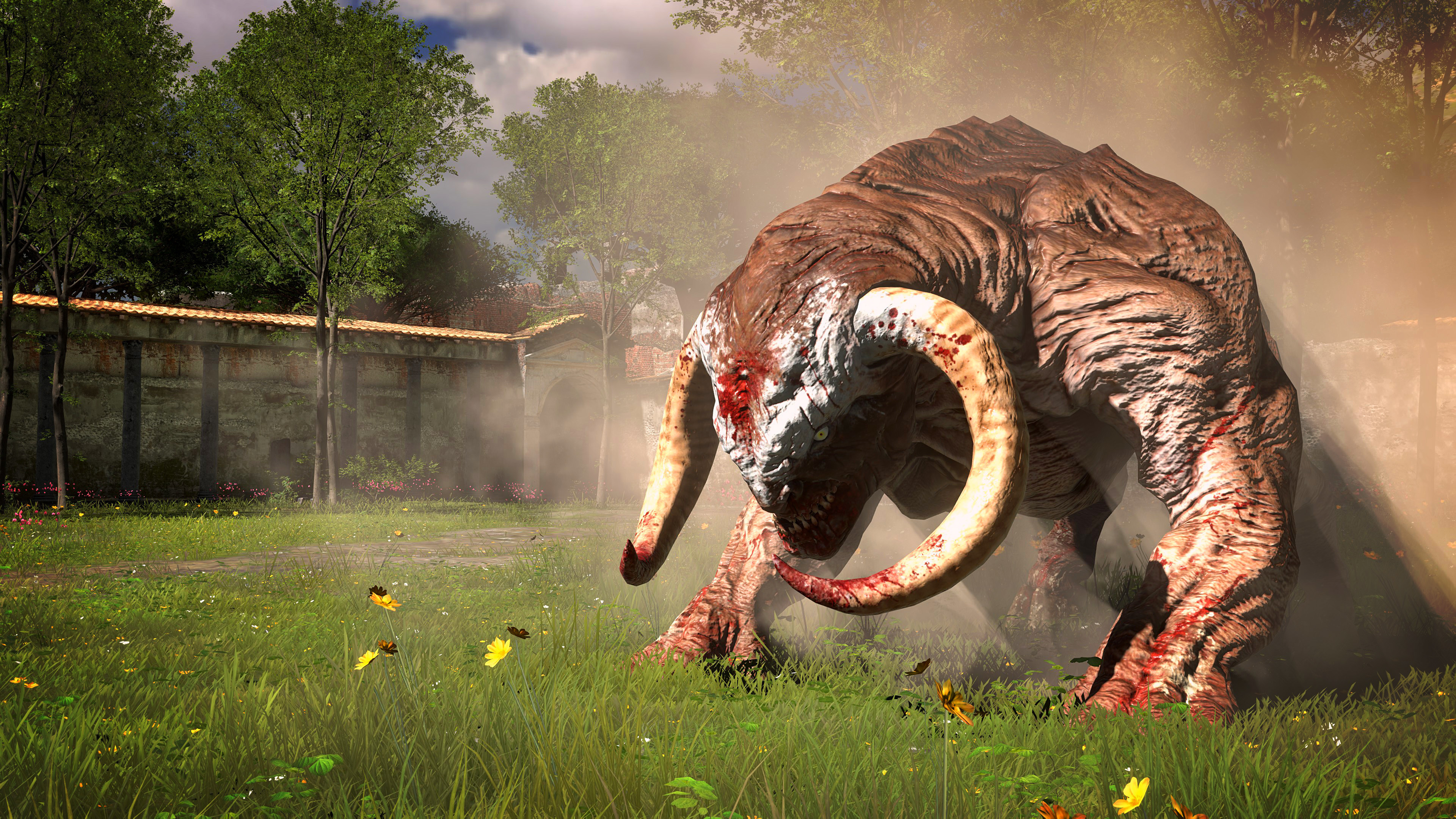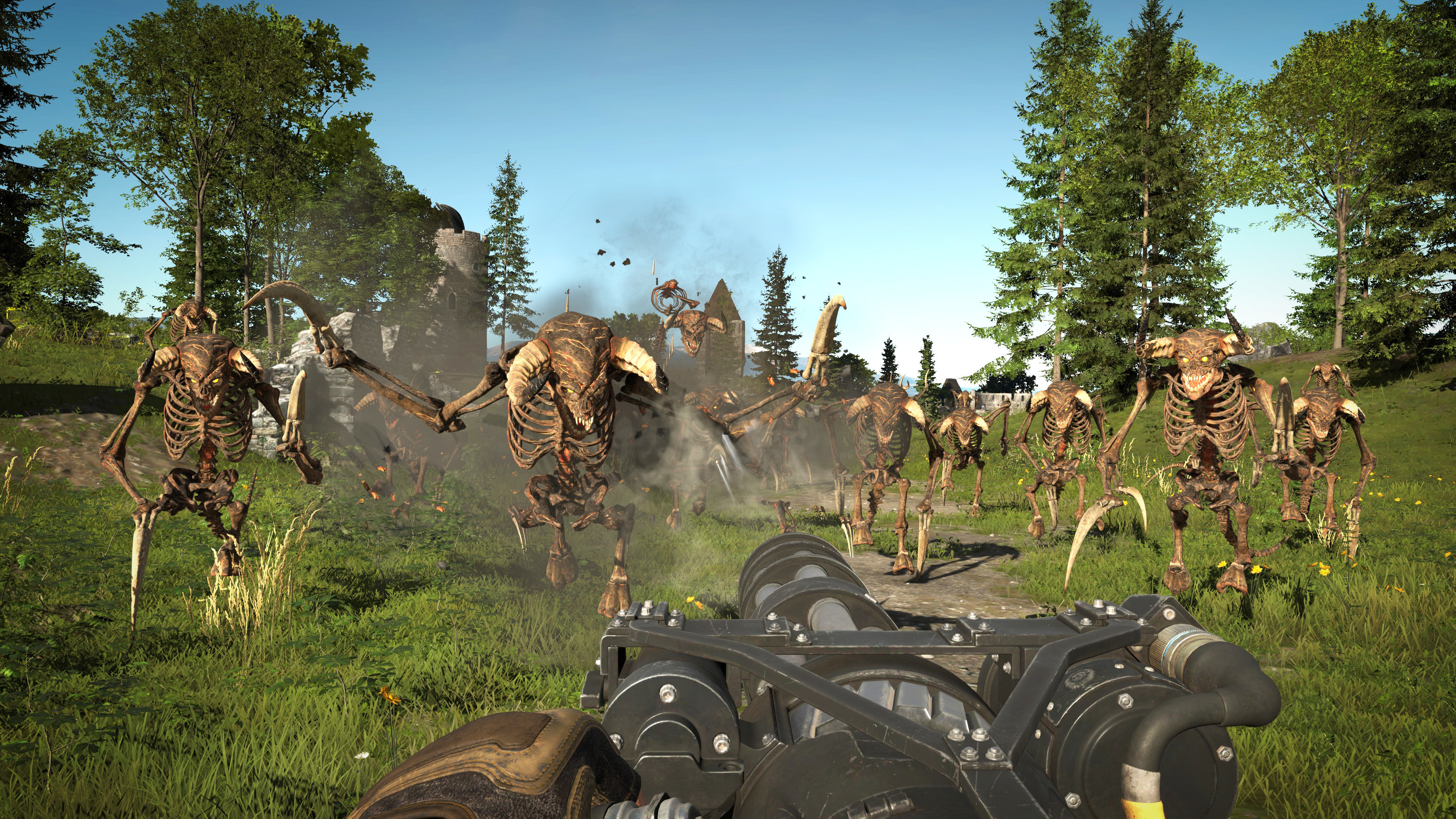 Humanity is under siege as the full force of Mental's hordes spread across the world, ravaging what remains of a broken and beaten civilization. The last remaining resistance to the invasion is the Earth Defense Force led by Sam "Serious" Stone and his heavily-armed squad of misfit commandos. Croteam returns with a high-powered prequel to the Serious Sam series that scales up chaos to unprecedented levels. The classic Serious Sam formula is revamped by putting an unstoppable arsenal up against an incredible number of enemies that require players to circle-strafe and backpedal-blast their way out of impossible situations.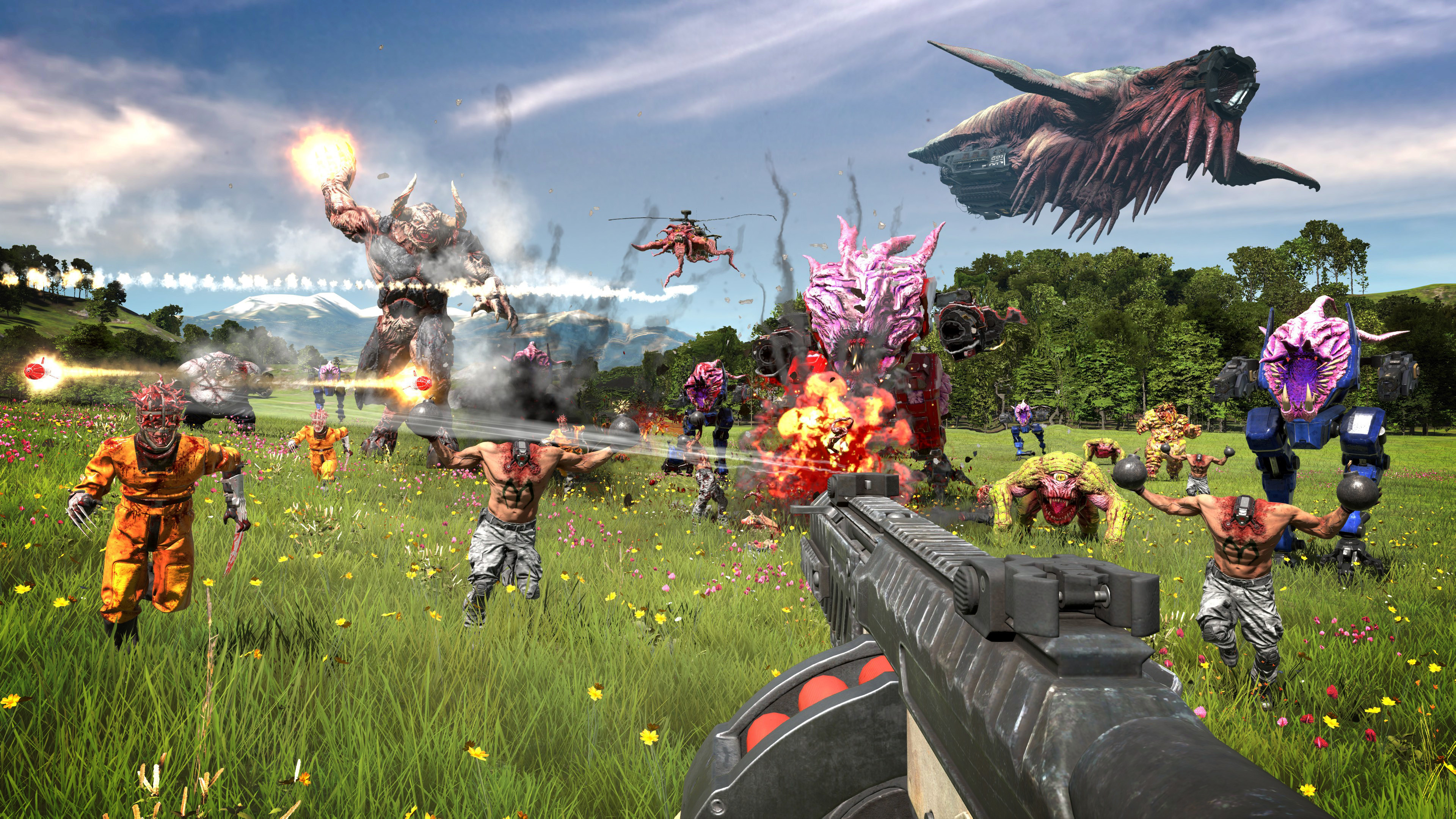 To begin with, the very first aspect that impressed me is the graphics and, in general, the fantastic artwork. They are sharp and create a tremendous atmosphere for even the most demanding players. The levels are also really excellent, full of details, and in general, it manages to create a fantastic feeling. SS4 is a title that managed to excite me with the first boot, mainly because I wasn't waiting for it for such a long time, and in my opinion, it offers the early game experience from all its predecessors. Many things have changed and improved, but what remained the same is the massive weaponry and how fun it is to kill alien enemies.
There are, of course, new weapons, and the legion system with the vast enemy horde is fantastic. Furthermore, I should also mention that there are many side quests both challenging and exciting at the same time. The co-operating mode is fun as well. As far as the negative aspects are concerned, there aren't any that stopped me from having fun, but I had to mention one is definitely the story and the voice lines. Other than that, the game is entertaining.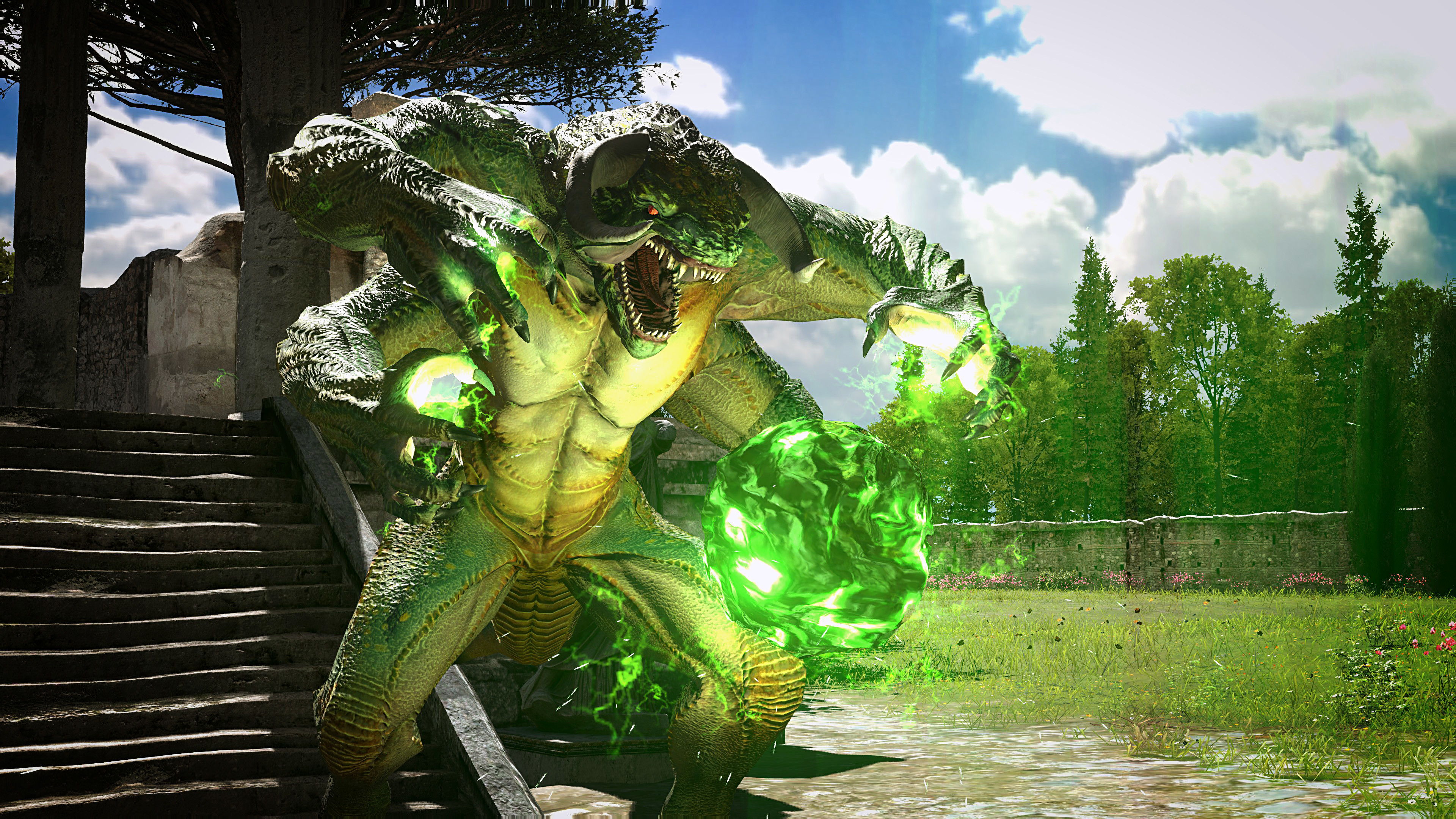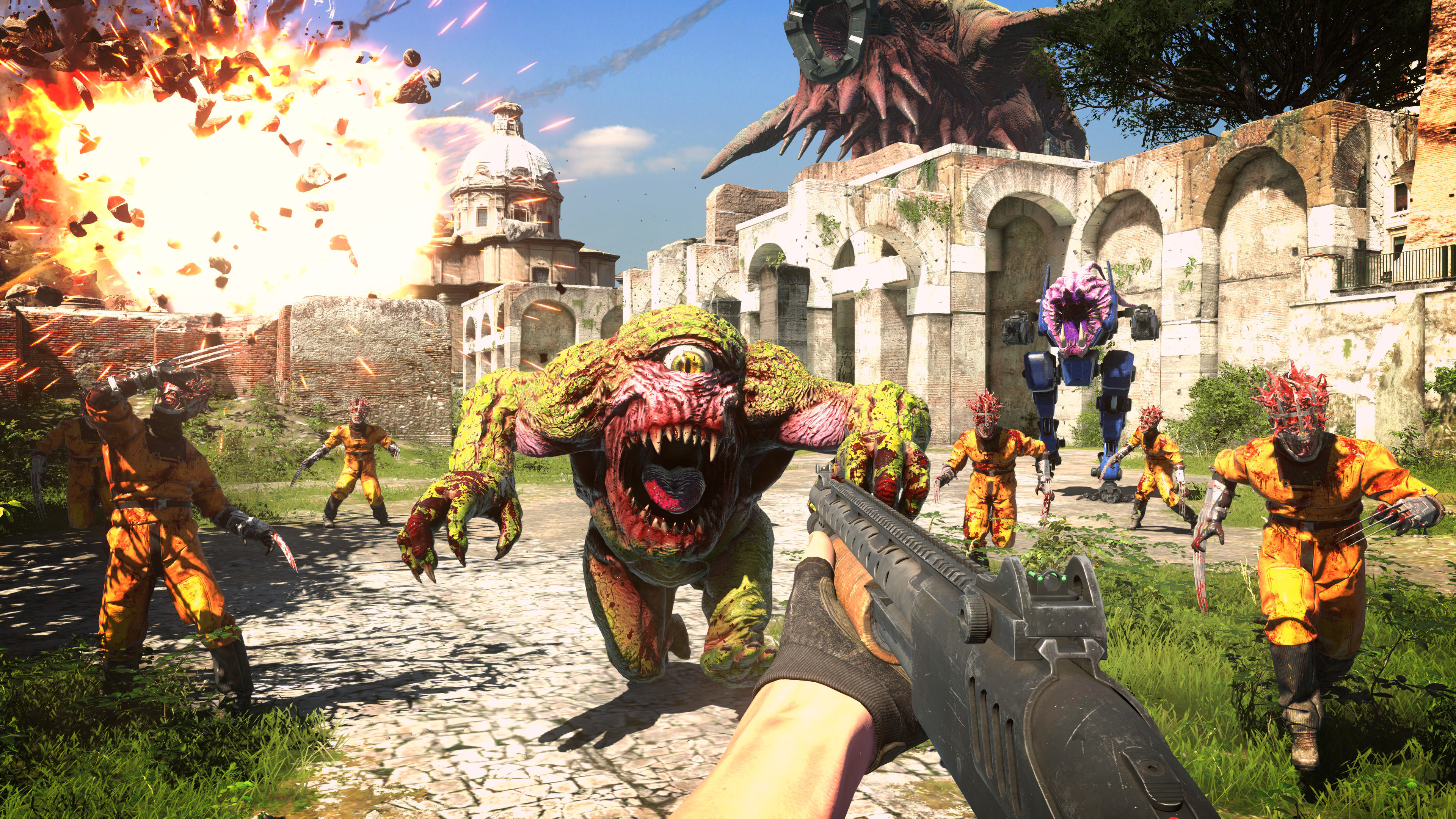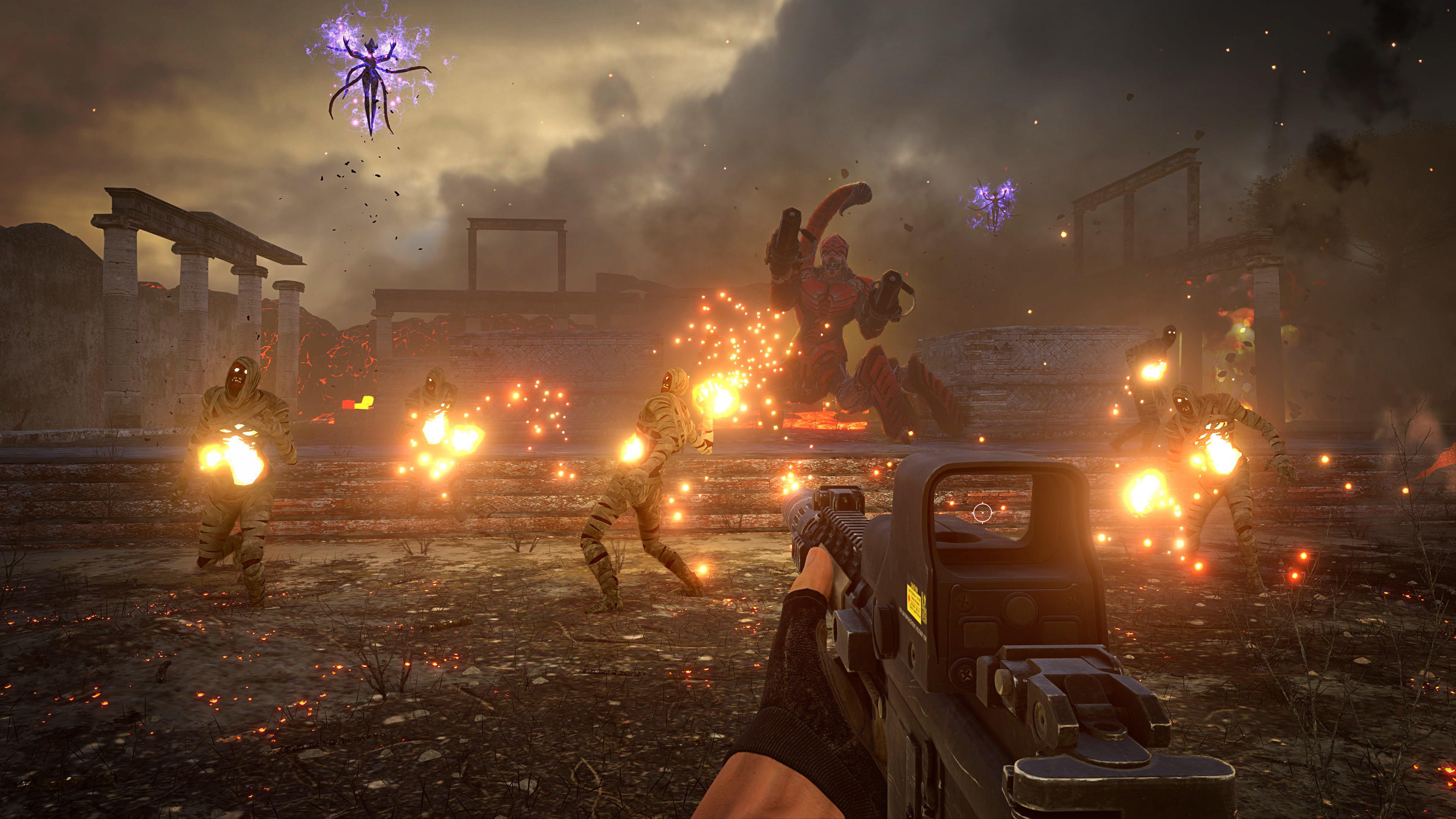 To sum up, the game is currently fun and addictive at the same time. It offers more than its predecessor, and in my opinion, it's the best in the series. I recommend it to new and hardcore players of the series alike.
Dionysis Spinos