Grab The Games: Paranautical Activity: Deluxe Atonement Edition
It's time for another game review guys and girls! Today, I present you Paranautical Activity! Paranautical Activity is an indie FPS game, published and created by Code Avarice. Before I start my actual game review, I would like to state that despite the recent events that we all know, the game is still available and playable on both Desura and the Humble Bundle through the official website of the game.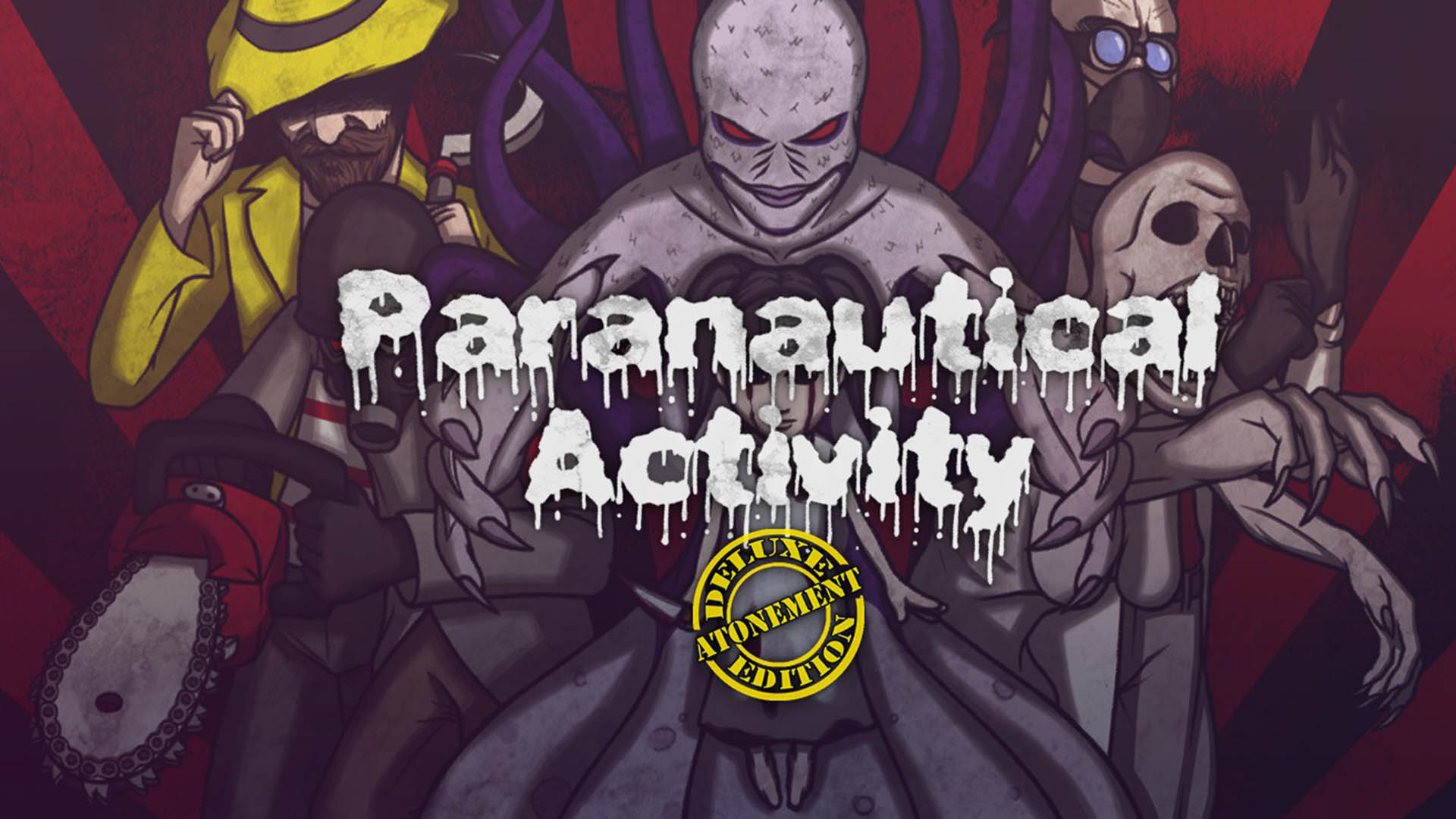 And now time to start the review....You will ask me what Paranautical Activity is Dionysis? Great question I may say. Paranautical Activity is a FPS like no other, imagine Doom and Quake, now change the music to dubstep, and change all the graphics to blocks. Let's add some more features to that mix, add random generated rooms and levels, add some increased difficulty and all kinds of enemies and unlockable features. During your gameplay experience you will face all kinds of enemies from sharks…to spiders and huge skulls that will try to kill you.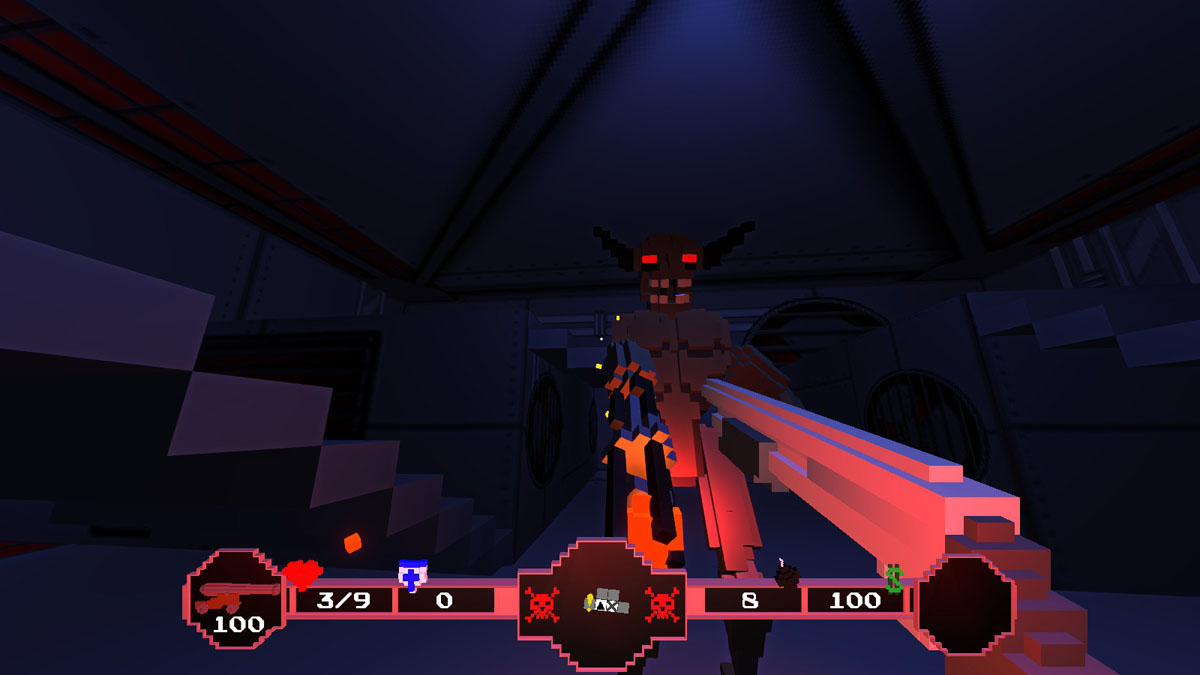 I loved the enemies in this game and the fact that all the rooms and the enemies in each room are completely random makes the gameplay experience even more challenging. For all the music lovers out there you will love killing your enemies with some pretty cool dubstep music, this is one of the features that keeps me playing the game more and more I just love slaying monsters with some good music! Another thing that I loved is the difficulty of this game it is not the easy type of FPS that you shoot everything that moves in some enemies you need good strategy to kill them. Also at first when I played dying is really easy in this game. I think it is worth mentioning the fact that in the game there are a lot of unlockable features and cool weapons from bows to rocket launchers everything is there to help you kill as many monsters as you can!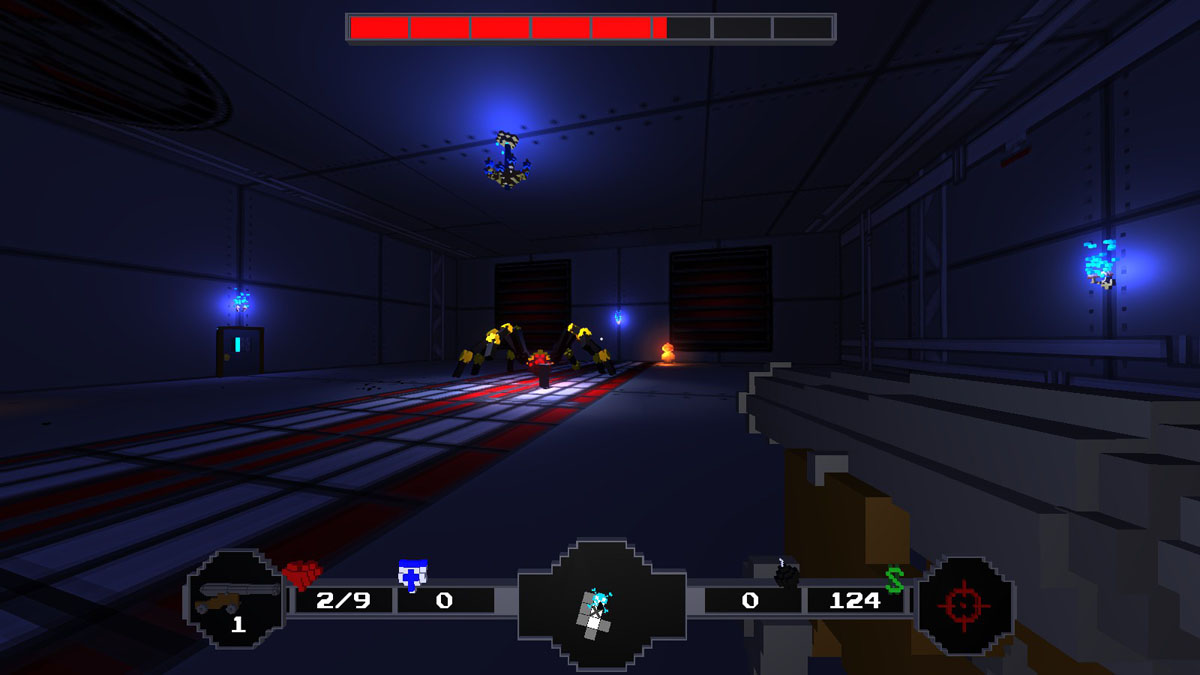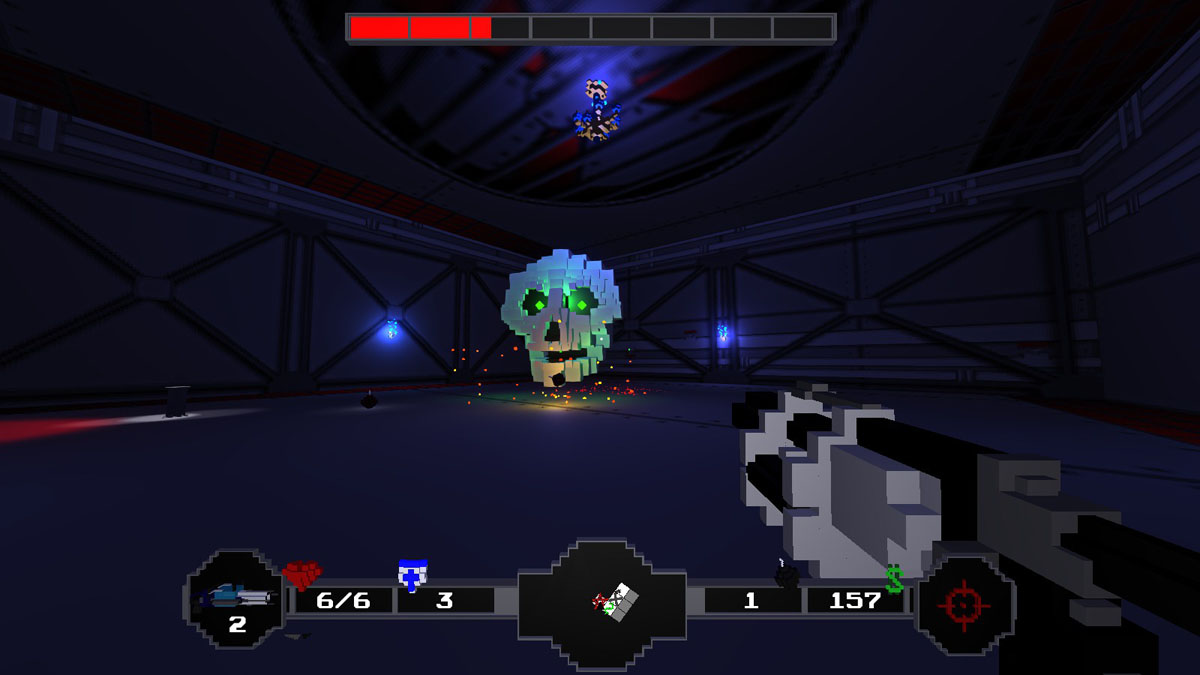 As far as the graphics are concerned the graphics are really good and enjoyable and everything is set in a block based world! Now let's mention the negative aspects of the game the game sometimes despite the random generated levels, rooms and enemies it is pretty much the same thing over and over and over. Also, I would love some more updates on the game, local co-op and multiplayer would be a good addition but I don't know if this is possible at this point. Finishing off my review, I really enjoyed playing this game and despite the negative aspects it kept me busy for a lot of hours so I totally recommend it to gamers who love playing classic FPS, indie and action games and it will keep you busy trying surviving each room and level and killing all your enemies with a lot of different weapons.
Verdict:
7.5/10