Grab The Games: Moving Out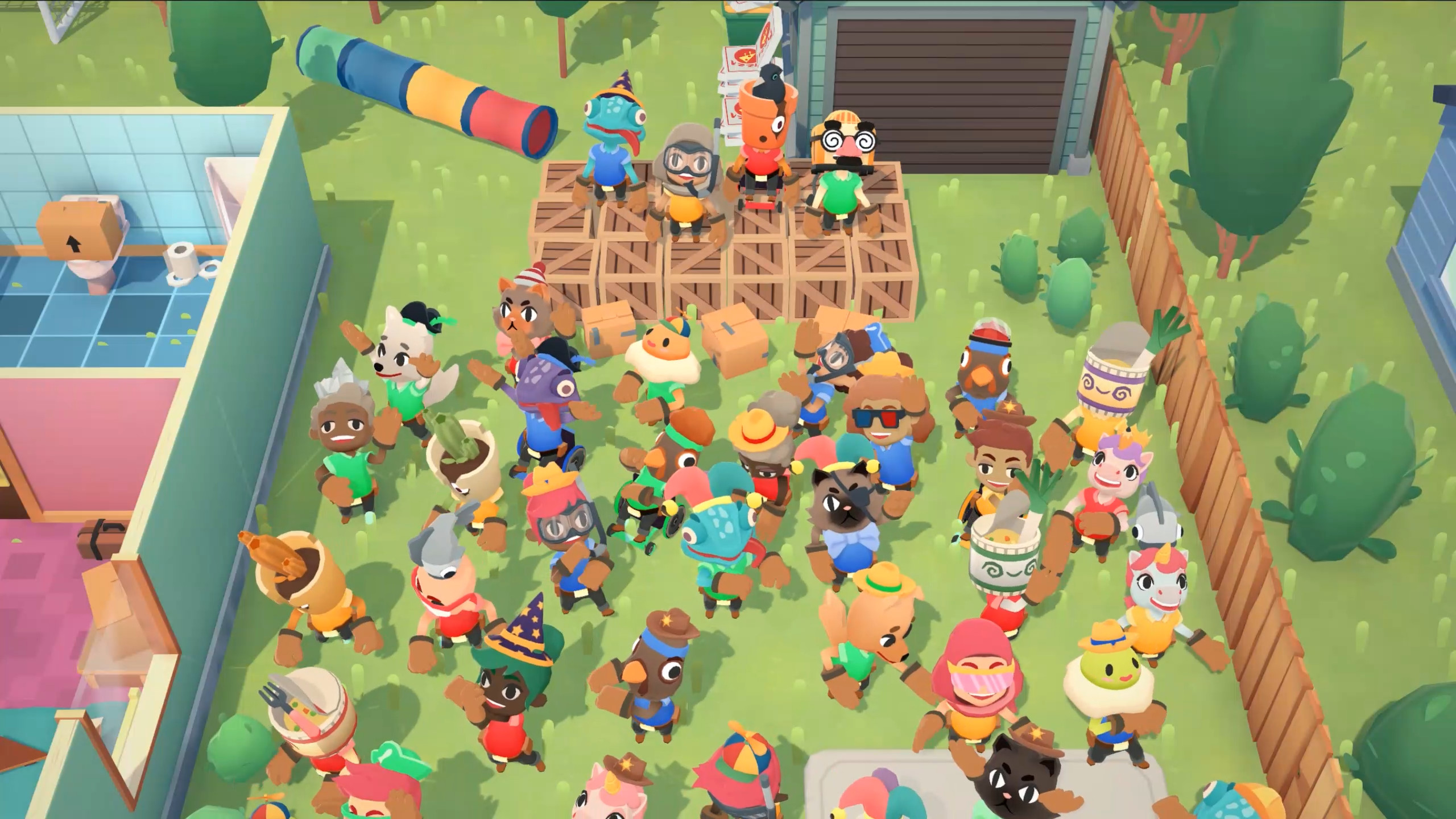 Another day, another review for our fans. Today, I couldn't be happier not only that we have the opportunity to review it but also that we are going to present why this title is as fresh as it sounds! But what is this game anyway? Is it worth the hype? Should you pick it up immediately? (If you don't already own it) Stick around and you will find out now. Let's start by mentioning a few things about the game itself. Moving Out is a ridiculous physics-based moving simulator that brings new meaning to "couch co-op"!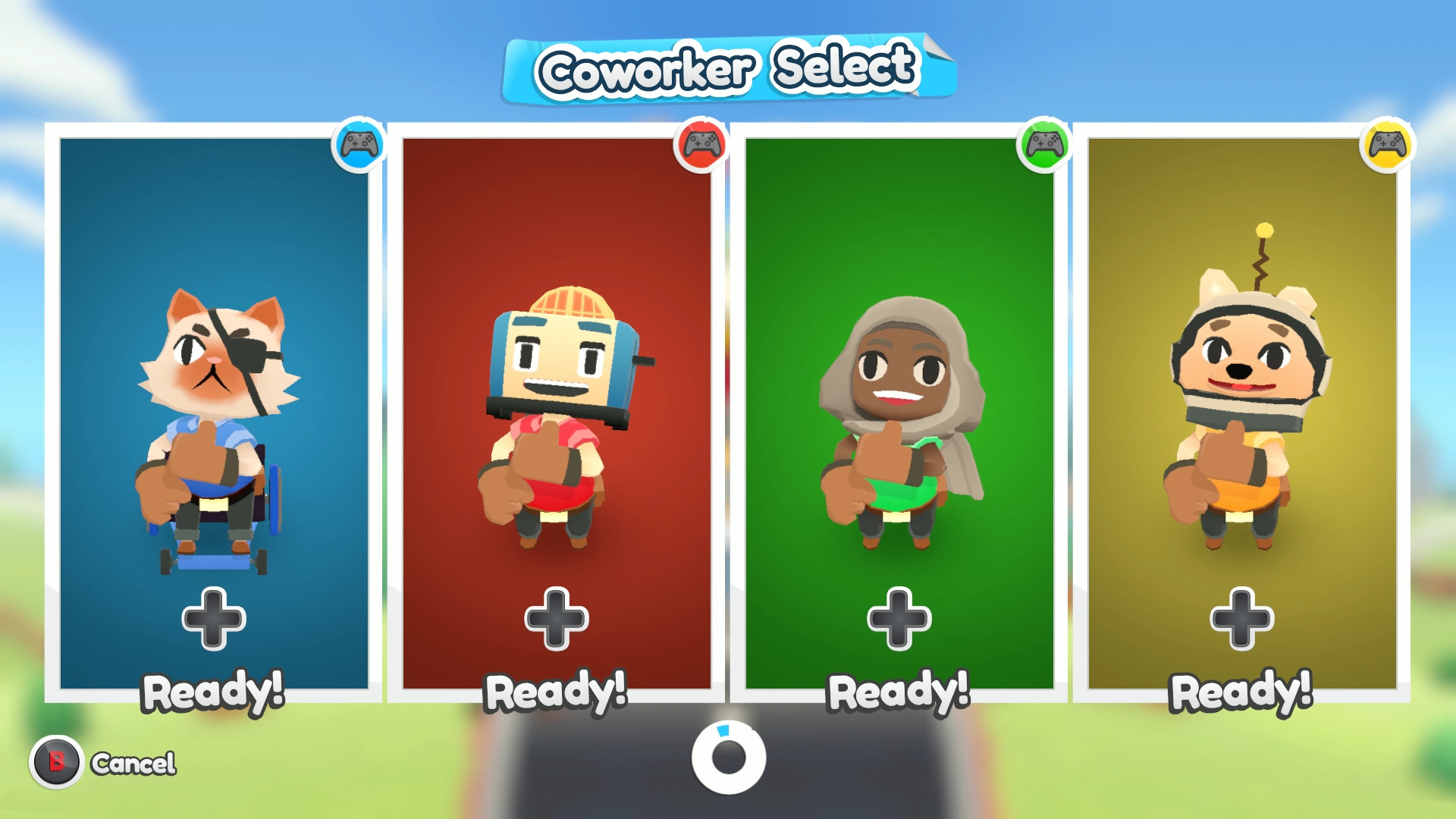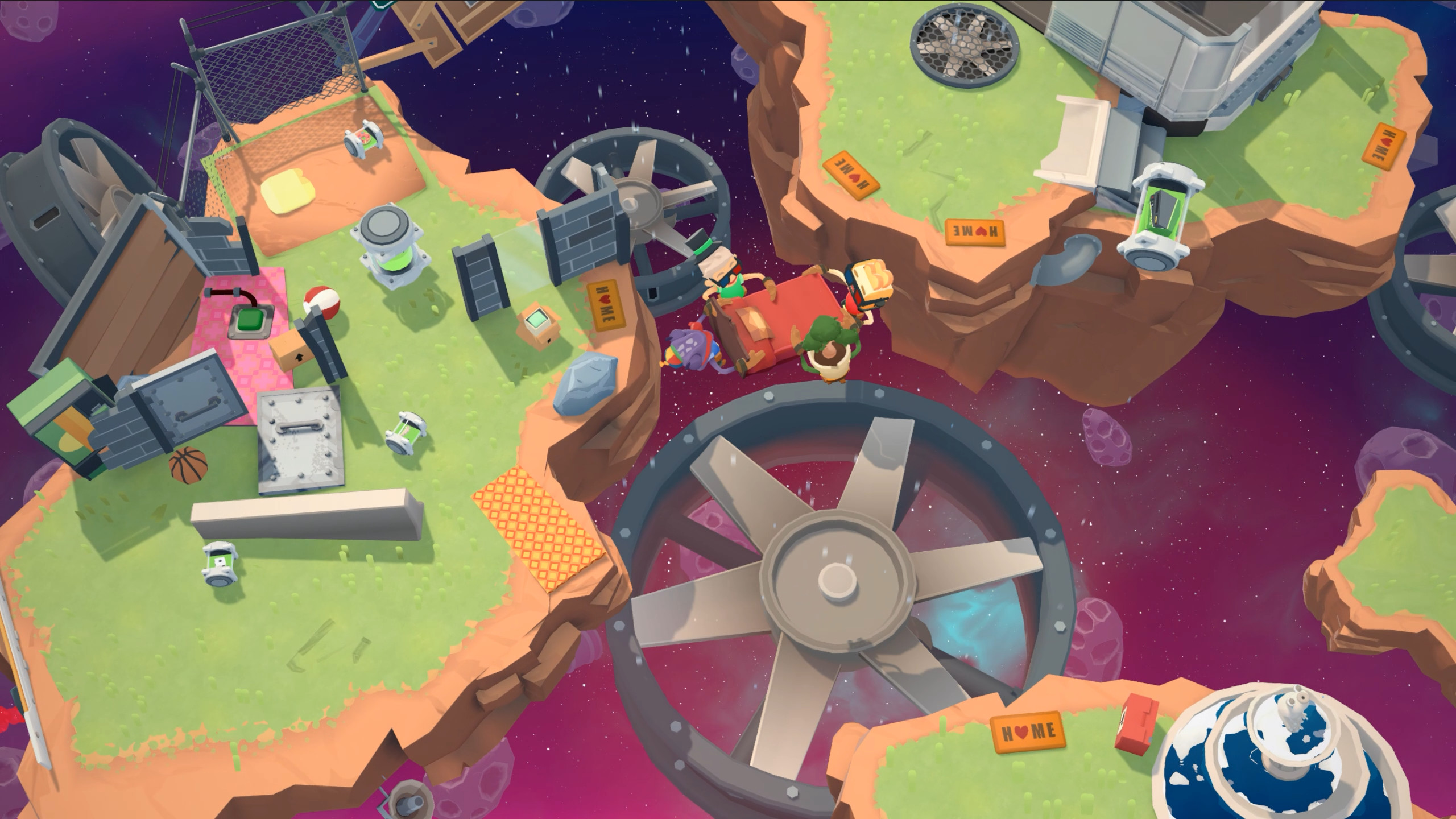 Are you ready for an exciting career in furniture? As a newly certified Furniture Arrangement & Relocation Technician, you'll take on moving jobs all across the busy town of Packmore. Smooth Moves may not be the most significant moving company, but there's no task too dangerous or strange for this busy team of go-getters. Grow your business to brave new heights, recruit colorful, customizable characters, and save your town from furniture peril!!
To begin with, the very first aspect that really surprised me is the graphics and, in general, the artwork of the title. They are really sharp, unique and create a fantastic atmosphere for even the most demanding players. The levels are really well designed, full of details. Furthermore, the game is extremely fun to play with all your family members, especially in these difficult times. There are a lot of various levels and challenges that offer a lot of crazy ways to move the furniture to your truck, like throwing them out of the window.
Another important aspect I should mention is that, in case you find it hard to complete the levels, there is also an assist mode that you can turn the various setting on and off in order to make your "moving "life more effortless. Also, I loved the colors in this game and the whole town, vibes. As far as the negative aspects are concerned, despite being described as a co-op game, if it happens to play alone, the game seems tougher, and you will not be able to get the gold medal that easy. Moreover, another negative aspect, at least for me, is that the title quickly gets repetitive because you will do most of the same things, just in different houses/scenarios.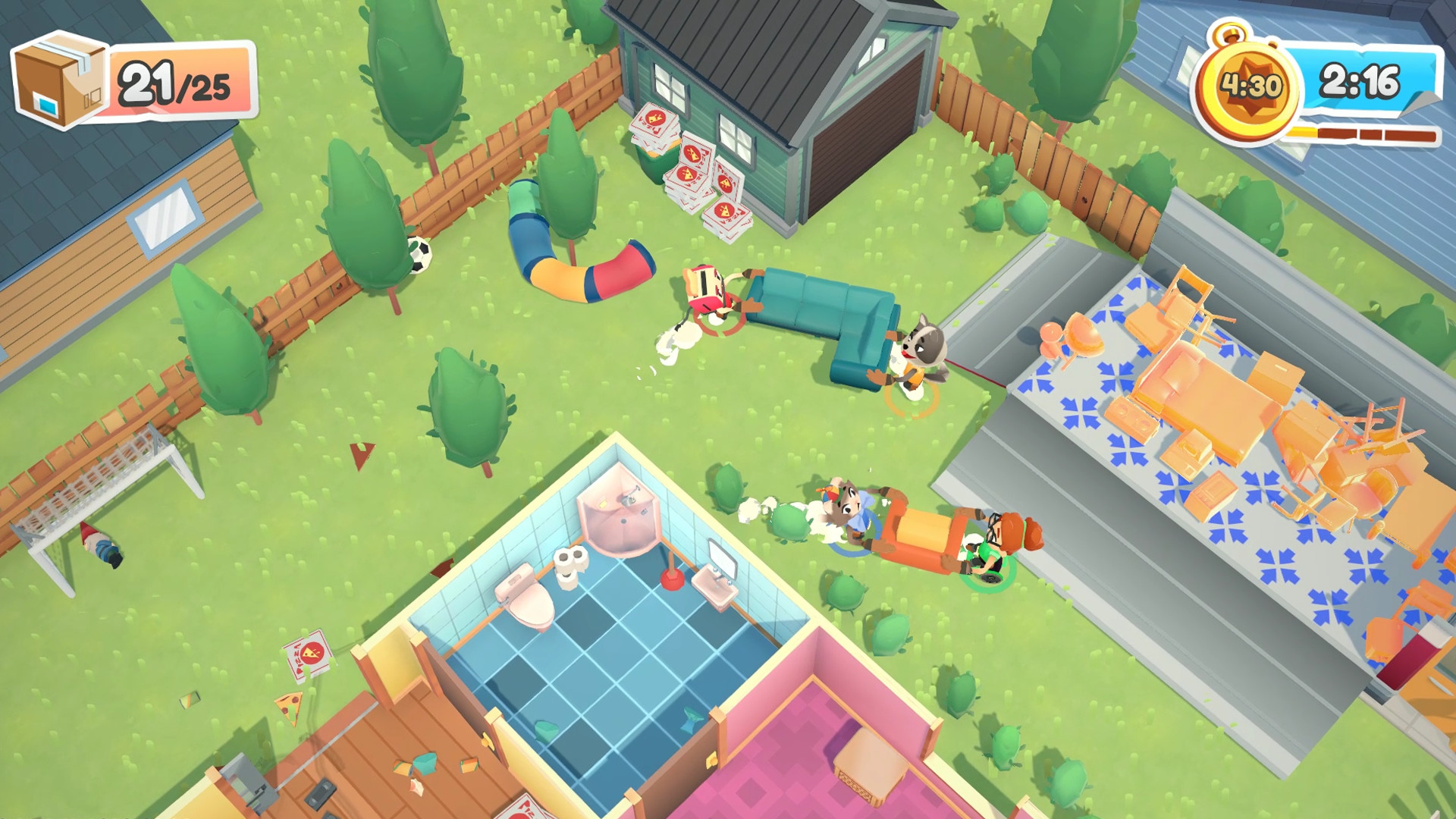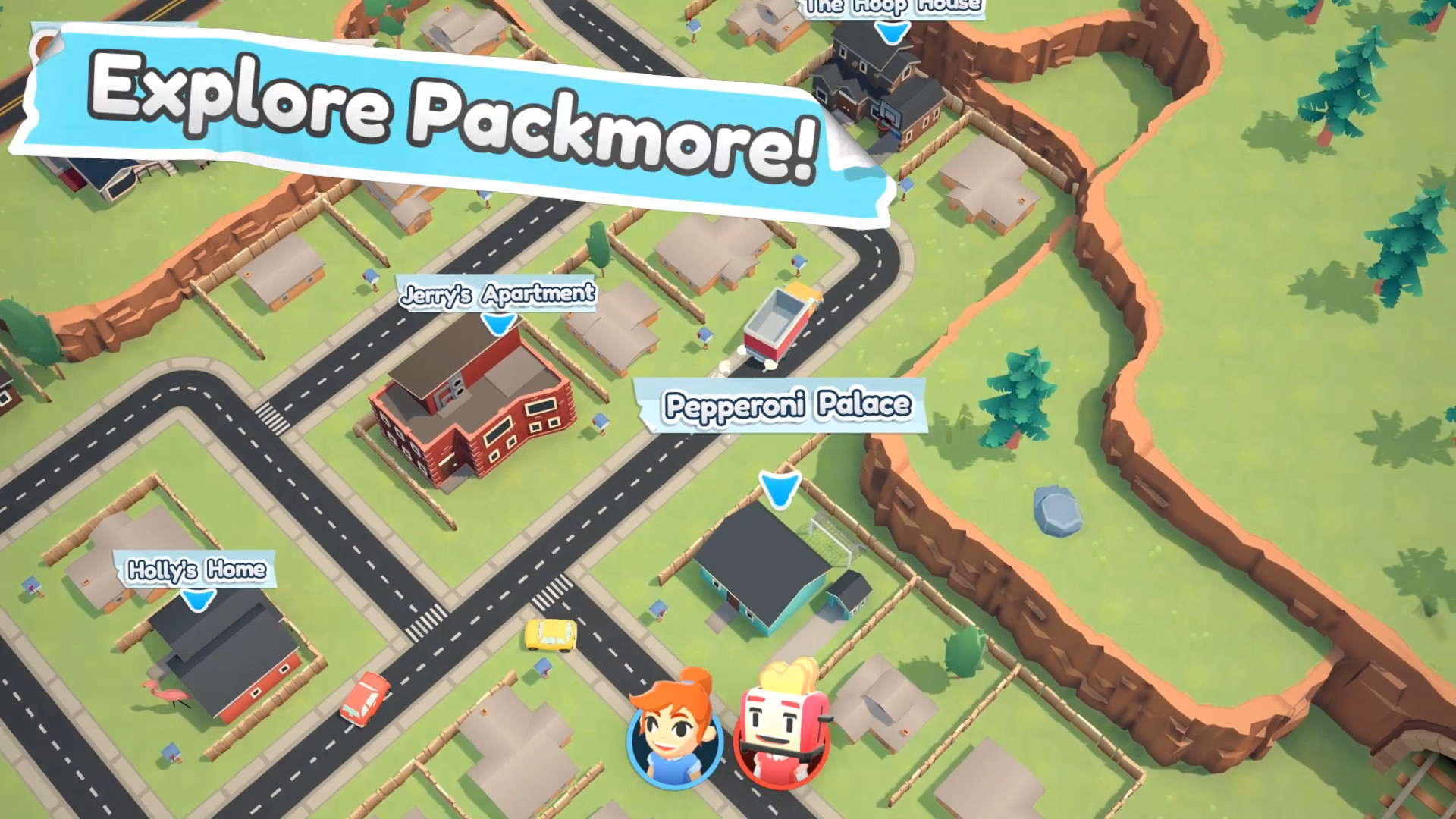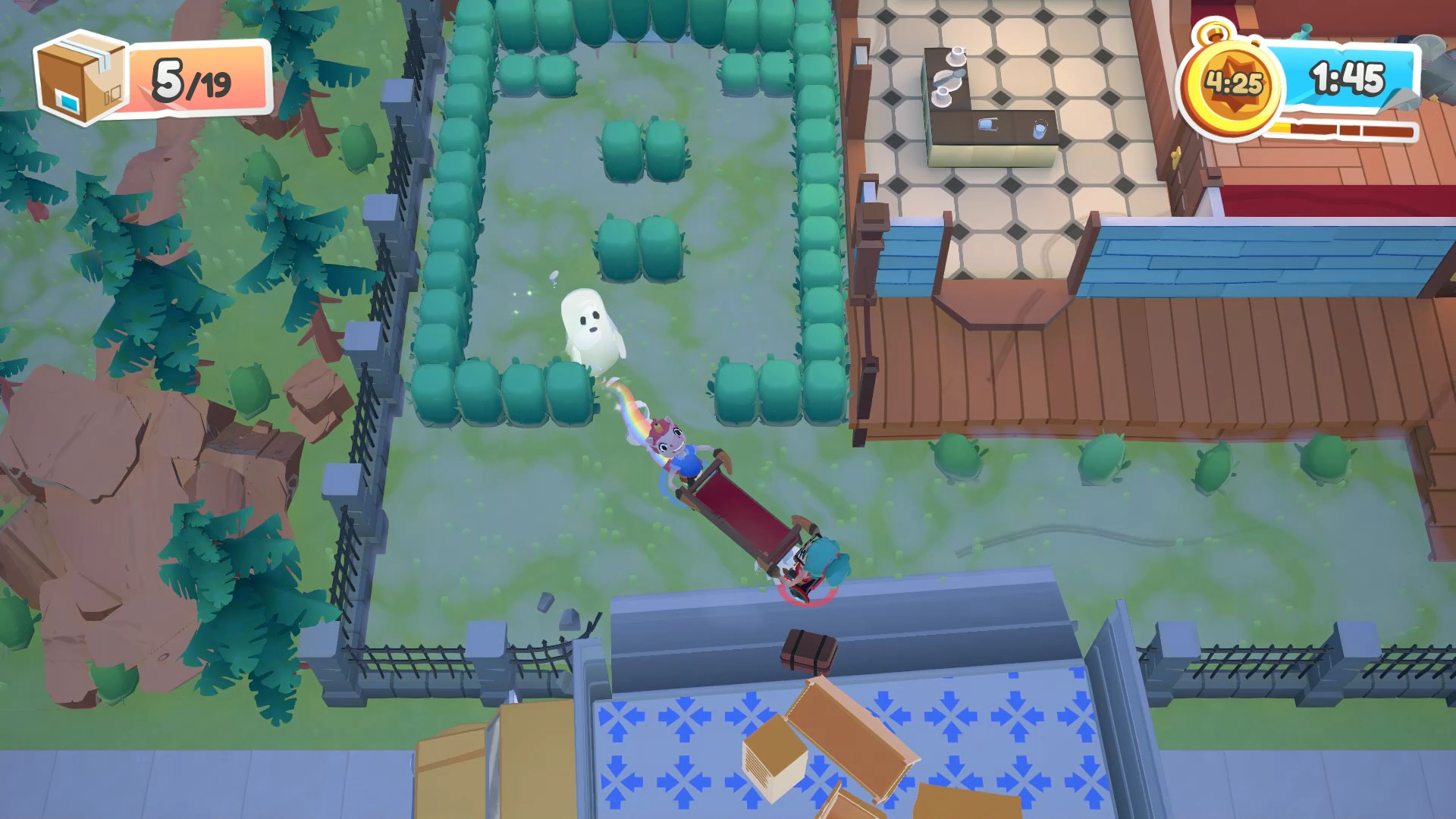 To sum up, the game is satisfying despite the negative aspects and is worth picking it up. It is enjoyable; it makes you want to play even more when you have friends and family around. I am pretty confident as well it will get the attention it deserves from the fans.
Dionysis Spinos