Cyberpunk Bar Sim
Own and manage a futuristic bar, meet quirky customers, market, and expand!
About This Game
Follow our updates on our Kickstarter page! http://kck.st/2oKM57s
This Cyberpunk-styled game is inspired by the gameplay of Game Dev Tycoon and the aesthetic of VA-11 HALL-A, sci-fi, and lofi city beats!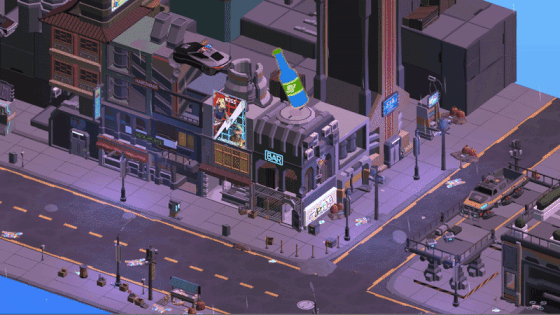 - Explore a Sci-Fi city in a dystopian, cyberpunk future

- Manage your expenses, make drinks, advertise, and expand to further your popularity
- Meet and befriend your regulars as your popularity grows to learn about the personal lives of androids, noir detectives, augmented humans, and more in visual novel-style dialogues.

- Enjoy a selection of chill, jazzhop, and lofi beats!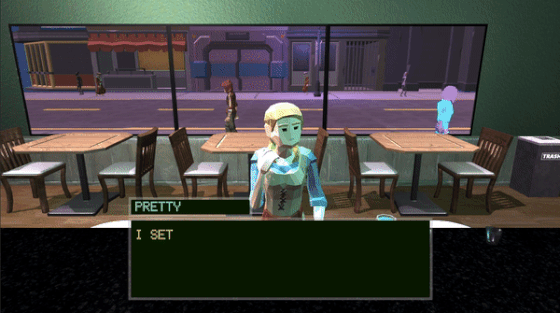 Trailer Credits:
And So It Begins by Artificial.Music https://soundcloud.com/artificial-music
Creative Commons — Attribution 3.0 Unported— CC BY 3.0
Free Download / Stream: {LINK REMOVED}
Music promoted by Audio Library
System Requirements
Minimum
OS: Windows 7 or higher or Mac OS 10.10 or higher
Processor: 2 GHz dual core
Memory: 2 GB RAM
Graphics: Hardware Accelerated Graphics with dedicated memory
DirectX:
Network:
Storage:
Recommended
OS: Windows 7 or higher or Mac OS 10.10 or higher
Processor: 2 GHz dual core
Memory: 4 GB RAM
Graphics: Hardware Accelerated Graphics with dedicated memory
DirectX:
Network:
Storage: