Gladiator Guild Manager: Prologue
Gladiator Guild Manager: Prologue is a battle sim about managing your own Gladiator Guild in an epic fantasy world. Build and run your own guild, hire and train gladiators, develop unique tactics, manage resources, compete for the rank in the arena, and much more.
About This Game
Gladiator Guild Manager is a game about building your guild, buying, developing and equipping units, figuring out tactics in different arenas against various opponents and becoming the most powerful gladiator guild in this epic fantasy world.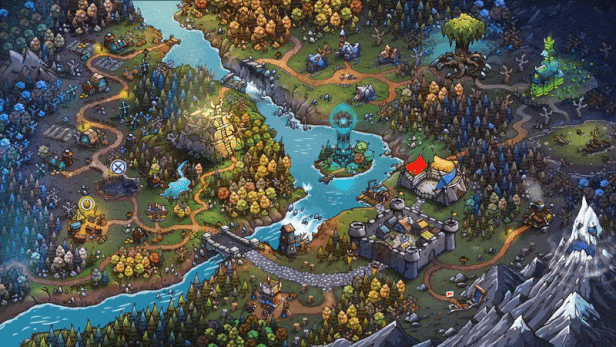 Features:

- Each gladiator has Strengths, Weaknesses, Unique Behaviours, and Abilities.
- Each battle let's you choose a team of several units. Figure out best combinations that compliment each other as well as counter the enemy team.

- The direction you choose to Build Your Own Guild will determine which warriors, beasts, or mages you can hire, as well as their perks.

- Dynamic Market with new gladiators and items arriving every day. It's up to you to find the best deals.
- Level them up, equip them with the finest items and make unique team combinations.

- Combine and Craft Items. Use items to make up for your fighters weaknesses or to boost their strengths even more.
- Meet all the challenges and conquer all the arenas in this epic fantasy world.
Mature Content Description
The developers describe the content like this:
The game contains cartoony blood and violence.

System Requirements
Minimum
OS: Windows Vista or greater
Processor: 4 Ghz
Memory:
Graphics: 256mb Video Memory, capable of Shader Model 2.0+
DirectX:
Network:
Storage:
Recommended
OS: Windows Vista or greater
Processor: 4 Ghz
Memory:
Graphics: 256mb Video Memory, capable of Shader Model 2.0+
DirectX:
Network:
Storage: